Combined quality and capital maintenance project
B retton Water Treatment Works (WTW) is located in North Wales, 7 miles south west of Chester and, in conjunction with Alwen WTW, supplies a population of approximately 80,000. As part of the Dwr Cymru Welsh Water AMP4 Investment Plan, the treatment works has an agreed undertaking with the DWI for the addition of a granular activated carbon (GAC) adsorption facility. The Quality Driver for the treatment works is the removal of pesticides from the raw water sourced from the River Dee. Although the River Dee is one of the most heavily monitored rivers in Europe, the GAC filtration will provide further protection against the risk of industrial pollutants from bank side premises along the river.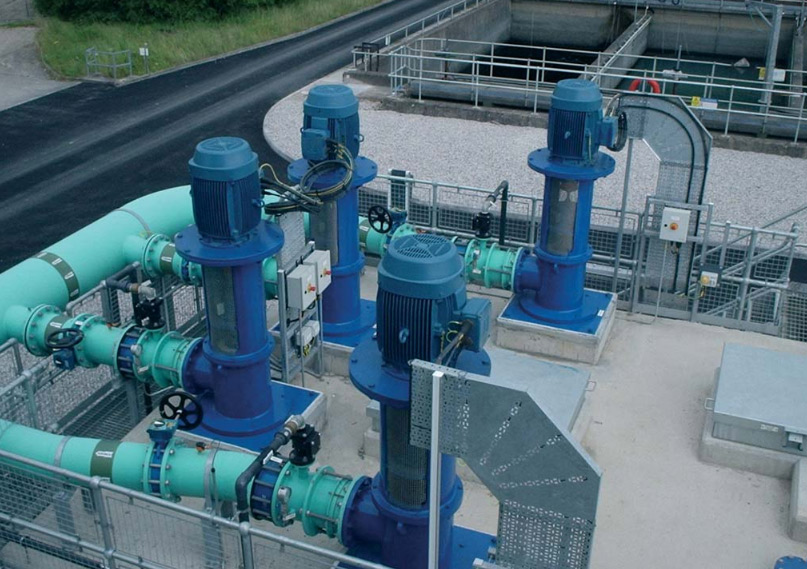 The works supplies the Alwen Dee supply zone which is primarily sourced from an upland reservoir and treated at Alwen WTW. The Alwen supply feeds the supply zone by gravity and therefore, the pumped supply from Bretton provides the top up required to supply the zone. Typical maximum supply from Bretton is 25Mld with an absolute maximum of 40Mld Existing treatment at Bretton comprises coagulation with alum, pH correction, PAC dosing for taste and odour control and removal of organic contaminants, polyelectrolyte dosing followed by clarification in pulsators. After chlorine dosing the flow passes through rapid gravity adsorbers (RGF) followed by further dosing with chlorine, caustic soda and orthophosphoric prior to passage through a contact tank. The water is then pumped into an on site service reservoir for distribution via four high lift pumps.
The WTW has been reliant on 30 year old high voltage, high lift pumps and control system fed from an onsite transformer, all of which have suffered reliability problems in recent years. In order to provide cost savings the project included replacement of these with low voltage equipment funded from the Capital Maintenance budget. This will bring benefits of health and safety improvements when carrying out maintenance, cost savings when removing electrical panels from the pump hall. reduction of OPEX costs and capital savings by delivering a combined scheme.
The new works comprises a low lift pumping station downstream of the RGF to lift flow to six gravity GAC adsorbers. Flow then passes to a static mixer for dosing with chlorine for disinfection, caustic soda for final pH adjustment and orthophosphate for plumbosolvency control prior to entry to the existing contact tank.
The GAC adsorbers are provided with concrete filters using a Black & Veatch design D-Type floor. The water and air scour is transferred through the headers and laterals designed to work with Cadar nozzles giving optimum head loss across the nozzle orifice. A steel superstructure is erected on top of the filter walls to provide protection and there is a fabricated steel clean washwater tank to provide sufficient water for a backwash without interrupting supply. A new MCC control room has been provided in a 25m long GRP kiosk. The maintenance scheme includes the replacement of four high lift pumps, two transformers and associated MCC panels.
All information on this page is published and owned by www.waterprojectsonline.co.uk and is used with courtesy. All images used on this page Courtesy of Dŵr Cymru Welsh Water.