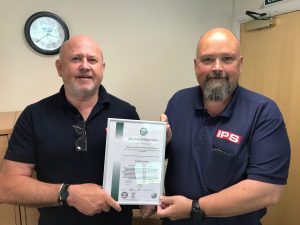 Congratulations to IPS on a smooth transitions to ISO 45001(2015). 
Following our recent 6 day audit, IPS is now accredited with the new Health & Safety Management standard as well as ISO 9001(2015) and 14001(2015).
Well done to everyone involved in the audit and a special thank you to Sian Rogerson and the team at Prioress Mill for their impressive site results.